Rebranding one of the leading Africa-focused consultancy firms in the UK.
Established in 1997, Africa Matters Limited, now known as AML was launched to support public and private sector companies, institutions, funds and investors looking to secure long term investments which reside in the continent of Africa. Inspired by their belief that Africa's growth will be greatly influenced by the strategic and profitable private investments into the continent, AML's core mission and vision has positioned AML as the UK's leading consultancy that has contributed to the exponential investments in Africa, across and array of sectors.
W H A T  W E  D I D
–
Brand Strategy. Identity Design. Corporate Collateral. Website Design & Development.
"We want to move away from how the traditional consultancy in our industry looks and sounds like, our brand should represent our thinking and the people we employ and those we work with."
Ross Alexander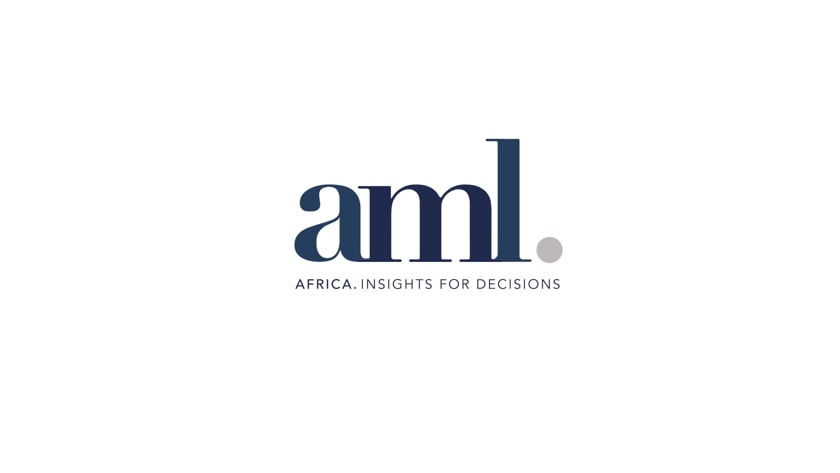 Fuelled by their passion for the development and growth of Africa's investment portfolio the senior team at AML understood that there was work to be done internally to ensure their forward-thinking ethos, aspirational nature and admirable knowledge and expertise was reflected across an array of touch-points that relate to their brand.
With a vision to be revitalise their existing brand, AML engaged us to help guide them along the process of repositioning their Africa focussed consultancy, from strategy and thinking, through to developing a new brand identity which would be complemented by a new suite of collateral that echoes the vision and values shared throughout the business.
"
The brand visuals were

 inspired by the notion that AML is a business that is built on aspirational and collaborative values. Whilst we pay homage to traditional corporate aesthetics, it was important that we inject elements that reflect their contemporary nature."
A rebrand isn't complete without addressing one's digital presence. Led by our strategy and user experience sessions, we worked with AML to develop a website that was rich in content, imagery and complemented by bespoke illustrations to visualise their service offering. All of which was pivotal to help reflect their contemporary, and progressive approach many of their clients valued.
"Branding is all about story telling and making sure the story we choose to tell accurately represents the journey our clients are embarking on."
Scott Ohene-Nyako
Complementing the revamped brand identity and refreshed website, we developed a complete suite of new corporate collateral from internal and client facing report documents, to presentation decks and correspondence material. With a new brand and carefully crafted brand strategy developed, our brand guidelines were the icing on the cake, designed to help the internal brand ambassadors maintain their new brand.